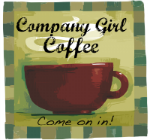 This Sunday marks the end of an era for my family. My maternal grandmother is moving in with my uncle. She will no longer be living in the house that I knew for most of my life.
Both of my grandfathers are gone. Both of my grandmothers are still here (and I am blessed for that!). My father's mother was moved into a retirement center last year. That was also bittersweet. They had lived in the same house my entire life. I even lived there for 2 years during college (and they never asked for anything in return - truly a blessing). It's weird to not drive there when I go see her. But I am thrilled for her. She has so much to do at her new place. They have crafts and games (she loves to play 42). She stays busy and is happier than I've seen in forever. So I am thankful!
This coming Sunday is moving day for my other grandmother. Her eyesight is failing (macular degeneration) and it's becoming increasingly difficult for her to be on her own. Plus, she's in the country where it can be difficult for a rescue crew to find her house. And crime is on the rise in that area. She's also excited about moving. She won't be alone anymore. For that, I am really happy. I'll miss going to see her in that little country house, but I am thankful that she won't be alone and that she'll be well cared for.
I can still learn a lot from my grandmothers. They are from the Greatest Generation. I am blessed to have them in my life. And I'm doubly blessed that my boys will remember their great-grandmothers.
A funny story: My grandmother that we are helping move on Sunday was going to throw away her wedding clothes! My mom saw them in a black bag and suggested that she put them aside for me. I'm glad she did. I am going to have a quilt made from them :) I can't think of a lovelier keepsake.