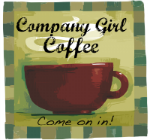 Sounds corny sometimes, doesn't it? Write down what your grateful for.
But there's something powerful in doing that. Your focus shifts away from yourself. And that is what we need to do in order to be what God intends for us. We can't serve others if our thoughts are self-centered. I'm very self-centered. I need to have my focus redirected.
So, here is what I'm grateful for today:
1) While my heart doesn't understand the tragedy in Haiti, I know God is going to work mightily through it.
2) My husband - he is a kind, dear soul and he puts me first. He is driven and passionate about his work. He is a wonderful, sweet father to our boys.
3) My oldest son - he is in the third grade and it is such a joy to see his tender heart and his love for others.
4) My youngest son - he is four and he is creative and fun! And he absolutely adores his big brother.
5) My parents - their love for their children (me and my three brothers) is wonderful! Their marriage is a great example for us to follow.
6) My church - the people there have servants' hearts. They love people no matter what. And they teach the Bible, no matter how difficult or unpopular that may be sometimes.
7) That we will be debt-free except the mortgage by the end of the year. (
www.daveramsey.com
)
8) That we in this country, in spite of our hard economic times, are richly and abundantly blessed.
9) For the roof over my head and the food in my pantry and clean, running water.
10) For my dear friends - too many to name, all very treasured.
11) For the wealth of information on the internet!!! I've learned so many things!
What are you grateful for today?