or "Did they really come from the same parents?"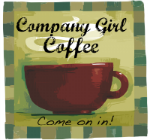 Welcome, pull up a chair with your favorite beverage. I'm going to brag a little on my boys today if that is okay :) Thanks for letting me share!
I look at my two boys and it amazes me how different they are.
Look at them! They don't even look related! (Or at least I don't think they are). And their personalities are so very different. The older one (on the left) is easy-going. He's a people-pleaser. He's the first child that when a parent gets one like him as their first they think they are parenting experts (I knew better...remember, I had 3 brothers LOL). He is book-smart and interested in science and loves math. He reads voraciously. And he loves him some video games.
While he is more serious, he does love to have fun and goof off!
He also absolutely adores his daddy. My husband is a farrier (horseshoer). Both boys love to go with him when he works and we let them as much as we can. Here is the older one on a miniature horse (of a client of my husband). And with his own shoeing apron :)
He has always had the best smile! Along with it comes the best giggle in the world. My mom wishes she could bottle his giggle...it's so fun and contagious and you can't help but smile when you hear it.
The younger one is my charmer. He gets into all kinds of mischief (always has). When he first started crawling, we called him Dozer because he'd bulldoze his way through any stack you put up as an obstacle. He was not going to be stopped!
I think he just wanted to be where big brother was:
But how does this:
Turn into this:
He had decided to paint a closet wall. He was big on painting himself as well.
Look at that smile! I told you he's a charmer! And he's determined. This is how I found him one morning.
But look at this! It melts my mother heart. (He still sucks on his blankie to go to sleep). And he is asleep in the picture with the frog - done by him, not staged by us. The bandaid? I don't know. He insisted he had a boo boo.
One of my favorites. Look how happy he is to have a brother!
Yes, the differences in siblings amaze me, but I am ever so thankful for that! I love the uniqueness of each of my boys. I love that the older one protects the younger and the younger adores the older. Oh Lord, may they forever be best of friends in this life. May they forever help and cherish and value and love and protect each other. Thank you for putting these special boys in my life.