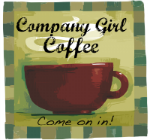 Not a bad week, just a crazy one! I guess that's to be expected when you have children.
We spent
Sunday moving my grandmother
. She was moving to a smaller place, so we inherited some furniture. One of the pieces is her Lane chest that she bought in 1947. She put a note in it that said, "To Melinda Sue; From Grandma; Love You." Yes, that note will stay in that chest :)
Monday, we moved all of the stuff into our house with the help of a friend. Nothing is where it's supposed to be. I haven't figure out yet what I want to do with all of it. My monitor was going out, so I checked prices online and headed out to Best Buy and grabbed a new one. I finally graduated out of a CRT!!!
Tuesday, I watched my best friend's boys in the evening. Our church does
Apples of Gold
. I went through it last spring - it was AWESOME!!! The ladies in my group will be forever special to me. My friend has a chance to go through it and I am happy to watch her boys so that she can have this incredible experience!
Tuesday night, after I went to bed, was a different story. I started feeling, well, bloated. I woke up feeling a worse. I woke up again with a bad pain on my right side, front and back. I was up most of the night. Turns out that it was very likely my gall bladder. I spoke to a nurse I know over the phone and that's her educated guess. Then I spoke to my best friend who had the same pain and it was her gall bladder. So I'm avoiding fatty foods. I've been wanting to lose weight. I think this is God giving me motivation.
Wednesday morning I usually go to Bible study. Since I was feeling yuck and hadn't slept, I stayed home. (The enemy really works hard to keep us from fellowship). We are studying the book of Isaiah. I'm really looking forward to it. Wednesday night, I go to a Bible study on Revelation. Both are precept classes, which I love!
Thursday was lazy. I needed that lazy day. My dear husband didn't mind that I went to a Moms' Night Out with my MOPS group. It was a blast! We did a game night and we each brought a reject gift. They were hilarious!
And today is Friday. I was supposed to work tonight. I am a counselor for overnight parties at the Fort Worth Zoo. The weather here is bad and supposed to get worse (as in possibly icy). The party cancelled, which I think was smart and responsible, so I have the evening off. I think tonight will be game night!
Oh, and I've been decided to be a substitute teacher starting this fall! My youngest enters kindergarten (which is all day here) and I've been thinking about what I want to do. I am a certified teacher and taught high school math for 4 years. I don't want to go back full time, but I think I'd really enjoy subbing. Who knows, maybe some day I'll go back full time.
I hope everyone has a wonderful weekend and I look forward to spending coffee time at your blogs :)